Assistance – 8 March 1979
Commanding – CAPT J.S. Donnell III

Stephen Ray Box brought to the attention of the USS STERETT Association that assistance was provided to a boat with Vietnamese refugees in the late 70s.  A review of the 1978 and 1979 Command Reports did not reveal such event, but in the 1979 cruise book on page 119 between the Hong Kong and Pattaya Beach, Thailand, page, the page below was found: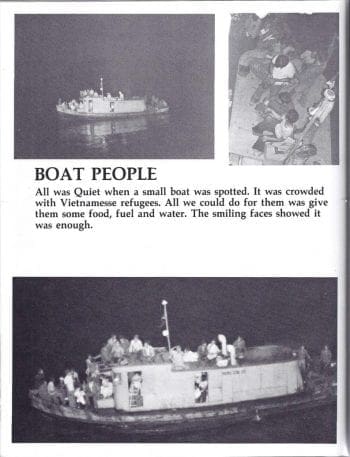 "I was there March 8th, 1979," wrote James "Jim" Bolton.
"If he had a reason to leave it out of (the) official reports that's good enough for me," wrote Stephen Ray Box.
"If I recall correctly, we were on our way back to the IO and did not stop.  Our Chalpin (Chaplain) went into the captain and had a serious discussion and he turned the boat around and we went back and assisted them with fixing their engine, fuel, food and navigation maps.  Then on our way to the IO (off of Yemen) at 28-30 kts," wrote Chuck Gooden.
Bravo Zulu to Stephen Ray Box and Chuck Gooden for inspiring this page.  Although not a rescue, it was humanitarian in nature and we can only hope these boat people found their "Angel of the Pacific."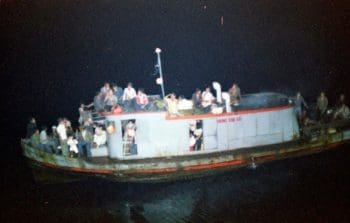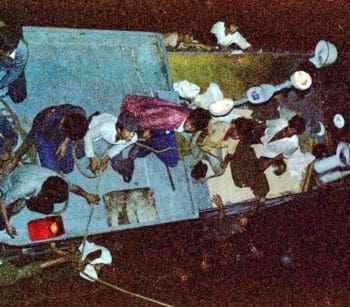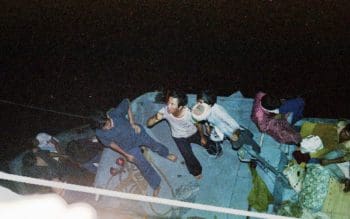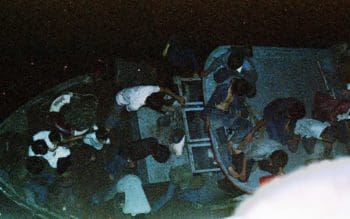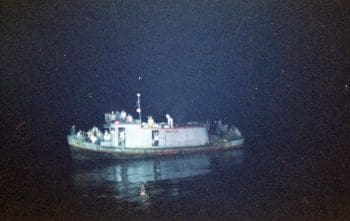 Pictures above were provided by Dale G. Elhardt via Stephen Ray Box – thank you Shipmates!!! 
This content is restricted to site members. If you are an existing user, please log in. New users may register below.