THE EVOLUTION OF THE REUNION HAT PIN
The USS STERETT Association was formed in 1998 as the "U.S.S. Sterett DLG/CG-31 Reunion Association" consisting of DLG/CG-31 Shipmates and family members.  Since 2001, reunions have been held every other year until most recently when the 2021 San Antonio Reunion had to be postponed to 2022 due to the COVID-19 pandemic. 
The very first reunion hat pin was issued in 2003 in the shape of the DLG/CG-31 crest/insignia with the year engraved.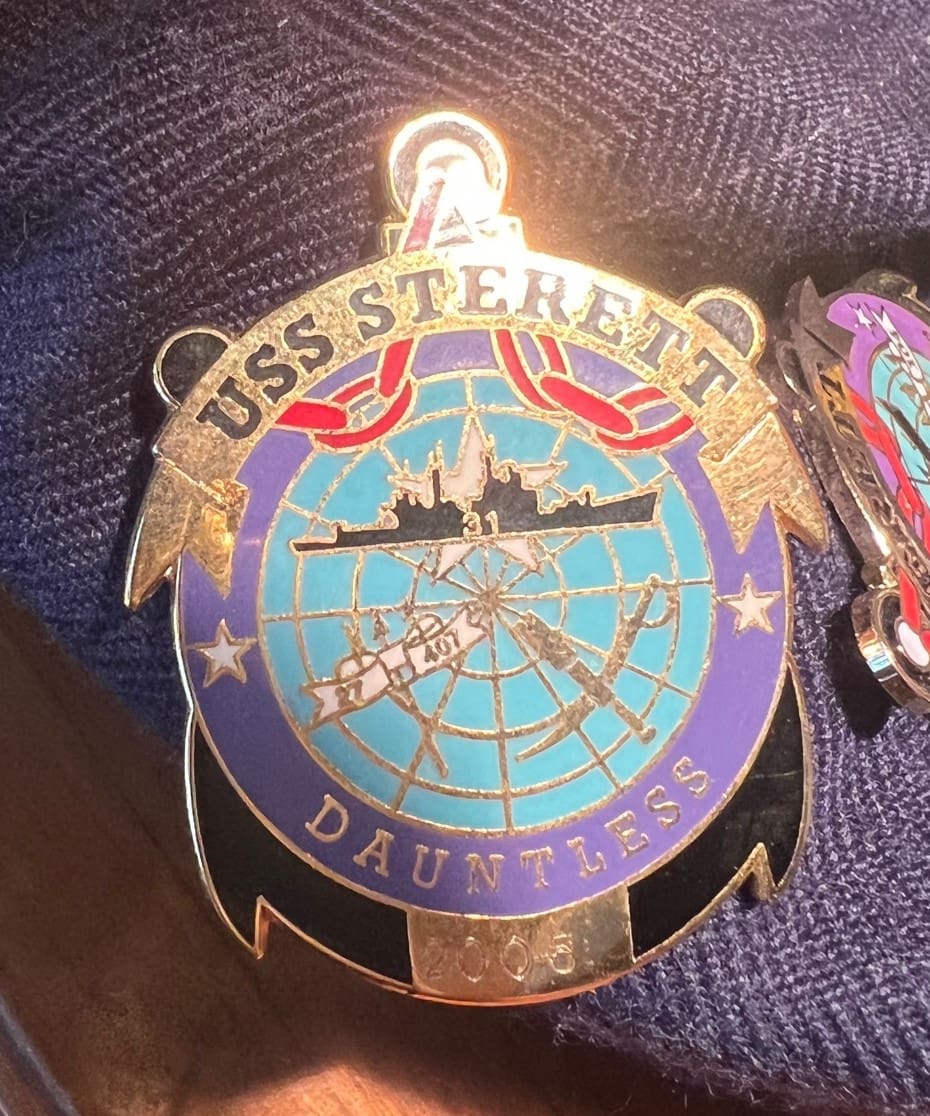 For the fourth, and newest, USS STERETT's Christening in 2007, a special pin was made to commemorate this special occasion that had the DLG/CG-31 crest insignia inside a round-shaped pin on top of a haze gray background color.  The silhouette changed was changed to a DDG. 
In 2009, the silhouette returned to a DLG/CG.
The pin remained the same until 2011, when the year was no longer engraved and the color was changed to black on a gold background for easier identification.  In addition, the DDG silhouette became permanent and the number "31" on the silhouette was retained to denote the beginnings of the USS STERETT Association that consisted of DLG/CG-31 Shipmates and family members.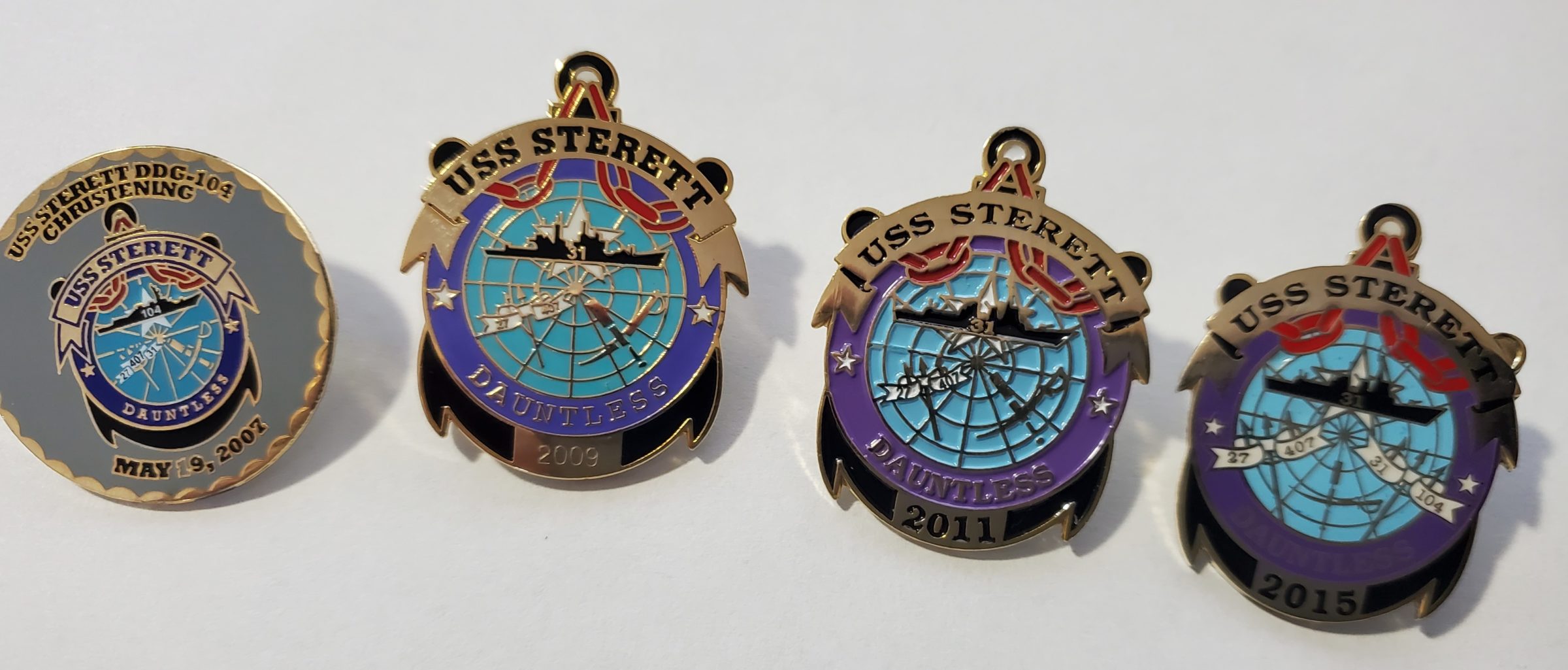 In 2013, the crest/insignia was changed to include all the four hulls – 27, 407, 31 and 104 on two tridents.
In 2021, the reunion city was added.  Unfortunately, the reunion hat pins had been produced when the decision was made to postpone the reunion to 2022.   It will be like the 2020 Olympics medals that were handed out in 2021, which will be a reminder of the crazy years we've had recently dealing with the COVID-19 pandemic.  And in 2023, "25" was added to commemorate the Association's 25th year in existance.  What will be next?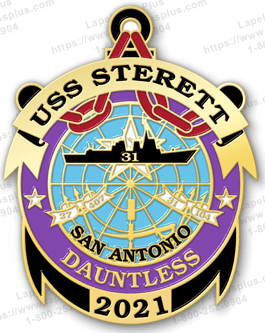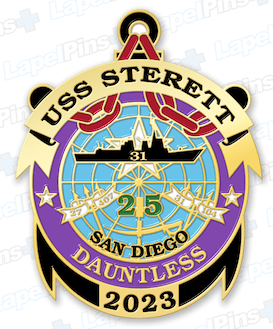 Thank you to Past Presidents John E. King (2005) and Wayne McBrian (2007) for their contributions in the making of this page.